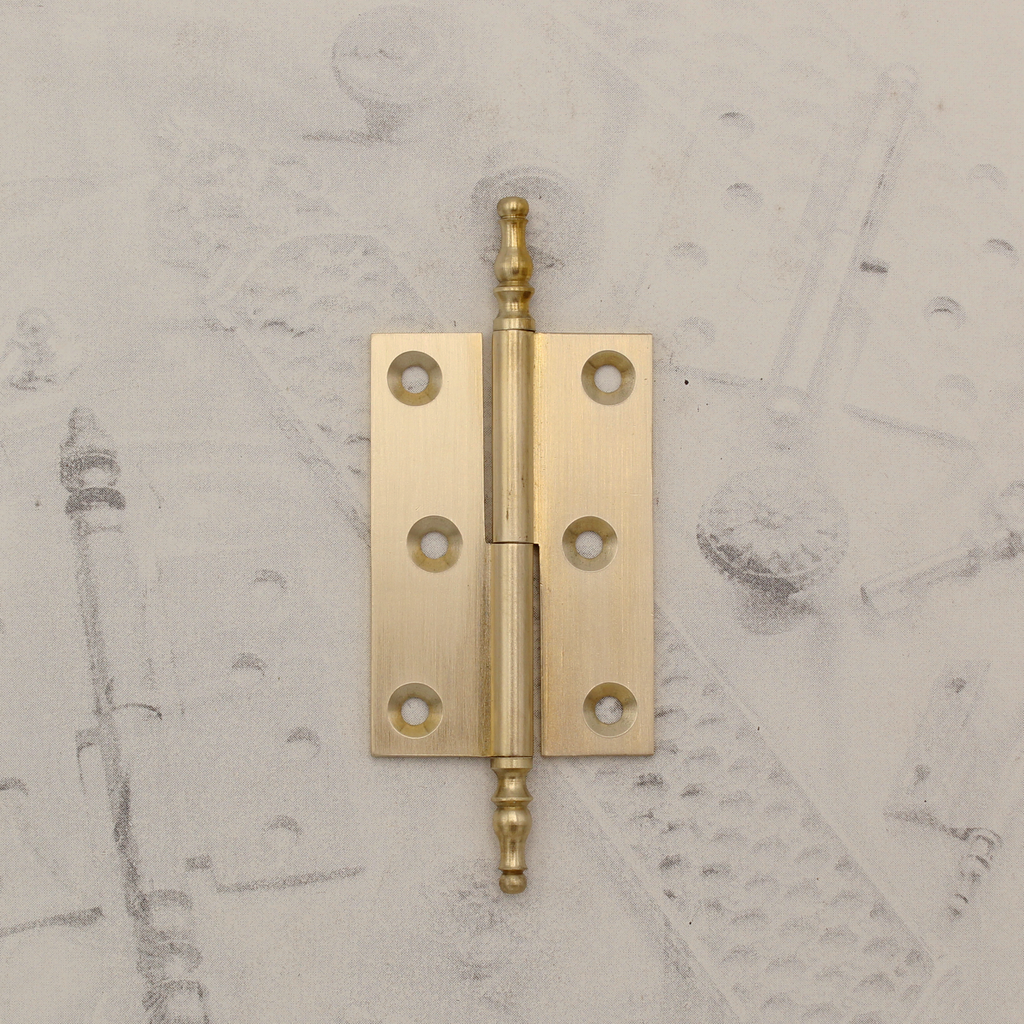 01.8 INSET Lift-Off BRASS HINGE
---
****SOLD AS EACH****
Hinges are handed LEFT or RIGHT, refer to drawing:

You will need a minimum of two hinges per door.
Extruded brass lift-off hinge, available in 2 different lengths. (sold as each)

Both sizes have these dimensions in common:
Barrel diameter: 1/4"
Blade width: 5/8" 

Total hinge width: 1-9/16"

Blade thickness:  .070 -+(.005)
Polished Brass finish on this hinge is bright brass and not hand polished.
Made in France.
Supplied with Philip screws.

---
Share this Product